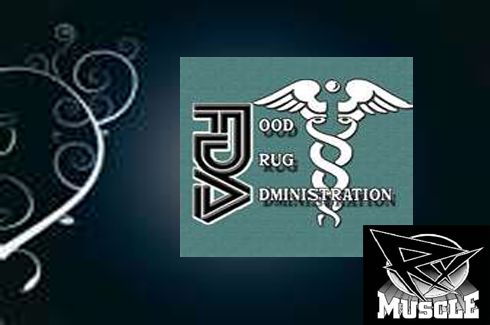 Il y a de ca un ptit moment j'avais parlé du codex et maintenant voici ce que viens de nous pond la FDA
Rapide résumé : Depuis 1994 la FDA à laisser faire l'industrie du supplement alimentaire suite à une loie qui avait été voté permettant que les supplements alimentaire ne soient plus gérés par la FDA, il y avait une condition, les nouveaux supplements devaient être conforme à de nouvelles regles de mise en ventes que n'a jamais fournie la FDA. seulement maintenant (pression pharmaceutique et appât du gain oblige) la FDA entend mettre en oeuvre les nouvelles régles concernant les nouveaux supplements sorties àprés 1994 et le resultta et que cela risque de mettre l'industrie du supplement alimentaire à terre car tous ce que nous connaissons actuellment deviendrais illégale. Attention je parle de états unis, mais je vous laisse imaginer la panique qui régne chez tous les vendeurs de poudre et sponsors principaux quasi unique du monde du bodybuilding....
FDA unleashes latest scheme to ban virtually all dietary supplements formulated after 1994
U.S. Food and Drug Administration has quietly unleashed a regulatory scheme that, if fully implemented, could ban virtually all dietary supplements in the USA that were formulated after 1994.
That means nearly all super-foods, multivitamins, detox supplements, and medicinal herbal products we have all come to depend on to prevent disease and boost our immune health could soon be stripped from store shelves and outlawed across the nation.
The discovery of this new strategy by the FDA to outlaw virtually all dietary supplements comes to from the Alliance for Natural Health, the leading health freedom non-profit group in America. They are also the group that consistently reports fact-based information on how the FDA and FTC are threatening health freedom in America. Their most recent announcement, entitled FDA's New Sneak Attack on Supplements, explains how this new assault on your freedom is being engineered by the FDA.
In 1994, Congress passed a law known as DSHEA. This is the law that essentially forced the FDA to stop regulating dietary supplements out of existence, and groups such as the Life Extension Foundation were instrumental in helping get this law passed. But one of the little-known sections of the law required dietary supplement manufacturers to "notify" the FDA any time they used a new ingredient in their formulations. However, the details on how supplement companies were supposed to abide by these notification guidelines (called "NDI" or New Dietary Ingredient rules) were never published by the FDA, and since 1994, this entire section of DSHEA has remained essentially impotent. It has never been enforced.
Now, the FDA has decided it wants to enforce NDI, and its enforcement of this technicality would essentially amount to the FDA denying permission to use nearly all dietary supplement ingredients introduced since 1994.
Last Friday, the FDA proposed its new rules on NDI -- on the Friday before a long weekend, which is a common tactic government uses when it wants to do something that nobody notices -- and these new rules run the risk of being adopted as active regulations, threatening the entire dietary supplement industry with an eventual shutdown.
Why did the FDA wait 17 years to take action on NDI rules? This was mandated under the new Food Safety Bill (S.510 remember?) that Congress passed into law late last year without even reading the bill. So now, the FDA has been forced into issuing these new guidelines, and it obviously is going to take every opportunity it can to destroy the nutritional supplement industry (and protect the profits of Big Pharmaceutical giants, of course).
Nearly all vitamin and supplement ingredients could soon be banned under the FDA's new NDI rules because very few supplement ingredients can be conclusively shown to have been widely used prior to 1994. As the Alliance for Natural Health points out, the FDA recently banned a common form of vitamin B6 by claiming the vitamin was a "drug" that was never "approved" for use in supplements.
The take home message of all this is that by issuing new guidelines on the NDI requirements, the FDA can now essentially disallow the use of virtually all supplement ingredients that exist in the market today. As ANH warns:
"We fear that they will use this power to ban any supplement innovation unless the supplement is turned into a drug and brought through the drug approval process. Since nobody can afford to pay for the new drug approval process if the substance is not patented, and supplements generally already exist in nature and cannot therefore be patented, to require full new drug approval is to ensure that there will be no new supplements. This should suit the drug industry very well and, based on past behavior, the FDA as well."
Through this clever trick with NDI rules, the FDA can now position itself as the gatekeeper for all supplement approvals. Far from merely being a requirement to "notify" the FDA of the use of new ingredients, NDI rules essentially subject supplements to approval from the FDA.
As the FDA has proven time and time again, it can simply refuse to approve anything used in natural products. Even today, the FDA refuses to approve walnuts for preventing heart disease, or vitamin C for preventing scurvy. The FDA won't even admit that vitamin D can prevent Rickets! Imagine the difficulty of trying to get the FDA to approve tribulus, yohimbe, Chinese herbs, or even glucosamine. Nearly all the top supplements you've come to enjoy and value over the last two and a half decades are now threatened with being outlawed and removed from shelves.
The FDA, is now gearing up to gut the natural product industry, bankrupt vitamin retailers and enslave the American people in a system of failed chemical medicine where they now have no options for natural nutritional therapies. This would cause chronic disease rates to explode across the nation, greatly enriching the pharmaceutical industry and cancer treatment centers, all of which must be cheering these proposed new rules.
"In these proposed rules, the FDA has effectively created a de facto pre-market approval system" for nutritional supplements, says the ANH. And the FDA will, of course, routinely deny virtually all supplement ingredients from ever being approved. Because the FDA is already on the record with its position that there is no such thing as any vitamin, nutrient, herb or food that has any biological effect whatsoever that could prevent, cure or reverse any disease or health condition."
With that kind of distortion, it is impossible for this agency to ever recognize the innate ability of any natural ingredient to actually produce a health benefit.
Read the FDA recommended regulations yourself
You can view them at:
http://www.fda.gov/Food/GuidanceComplianceRegulatoryInformation/GuidanceDocuments/DietarySupplements/ucm257563.htm#top
Help oppose these rules! Please sign the following petition:
https://secure3.convio.net/aahf/site/Advocacy?cmd=display&page=UserAction&id=833
Anthony F. Human, D.O.
General Practice/Sports Medicine
Active Healthcare & Rehabilitation
Human Conceptz Contest Prep and Off-Season Services
678-689-6888